No easy thing, and I don't have all the answers. But the Trump Administration's so-called "Executive Order on Combating Race and Sex Stereotyping" of September 22, 2020 set my wheels spinning in all sorts of unproductive and productive ways. What a travesty of executive privilege already strained by several presidency of increasing use of Executive Orders that circumvent Congress and increase Presidential power. I have, of course, ideological and ethical reasons — hell, human reasons — to oppose these kinds of measures. But there is not as much practical and emotional pain for me of the sort that this action has on communities of color, the LGBTQ+ community, and other minorities.
The impact is also gravely practical for institutions of higher education and non-profits that depend on federal funding to do their work — which is a public good. This is where my wheels really spin, because eroding the capacity for such organizations to promote social justice and equality — not to mention just the fact of using an Executive Order to push a racist agenda — smells disgustingly like the slow slide into totalitarianism. I don't think I'm overstating this, but the fact remains: federal funds are now threatened if organizations explicitly conduct bias, race, and diversity trainings.
First, dissent.
The first action should be outraged dissent. We must be anti-racist and radically inclusive in response to overt and veiled bigotry. Institutions of Higher Education who have wealth and power must speak out against this move … and some have. The University of Michigan released a bold statement that said in part, ""The educational efforts this order seeks to prohibit are critical to much-needed action to create equitable economic and social opportunities for all members of society to confront our blind spots; and to encourage us all to be better teachers, scholars and citizens." Other colleges and universities have been more cautious; most have been cowardly. Many are now actively examining programs for the content the Trump administration wants to censor and are pausing initiatives.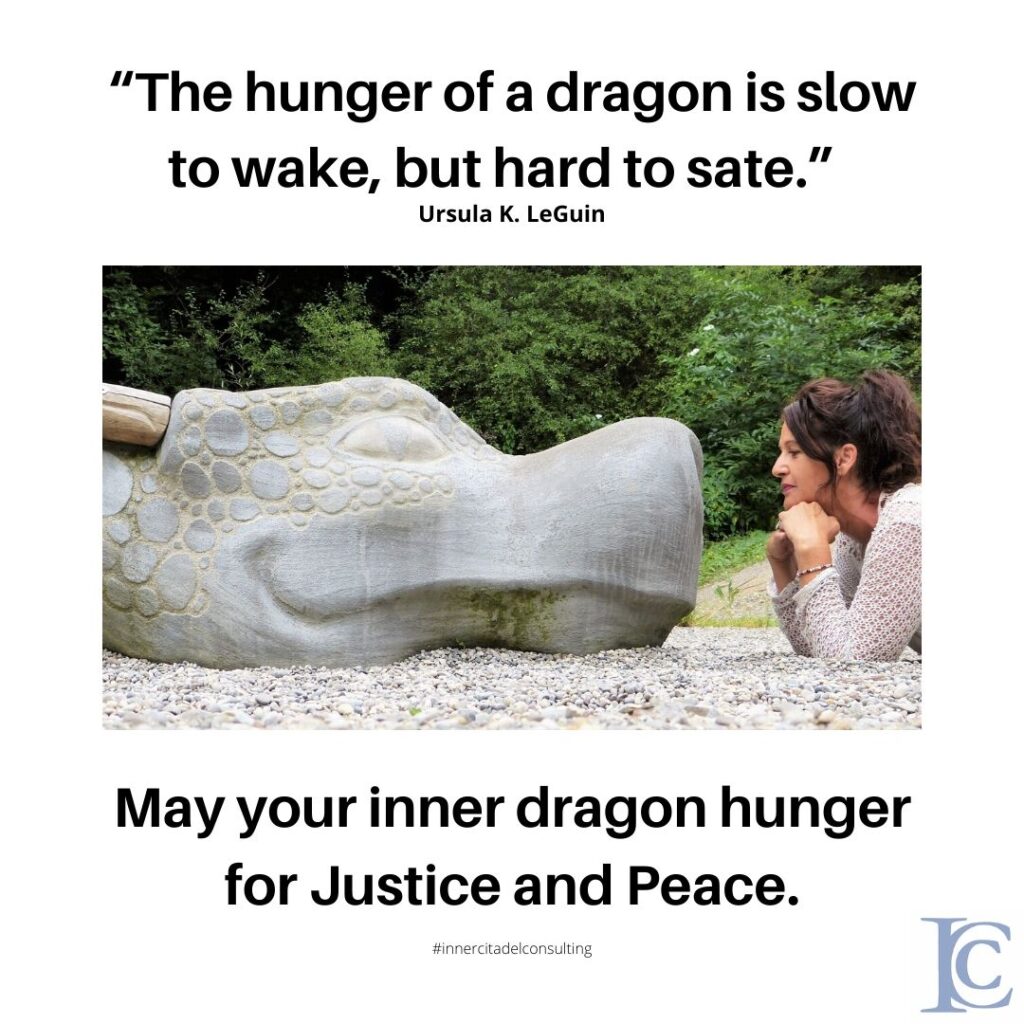 Second, be smarter.
The second action is to be smarter. Not everyone can be as courageous as UofM president Mark Schlissel — not everyone has resources and power. And many schools, in a TERRIBLE irony, are simply seeking to preserve federal dollars that allow the very people being reduced by the Executive Order to seek education and empowerment safely, openly, and equitably. But here's the thing. Those who can — be brave! Stand up! Dissent! And be smarter than this, better than this. We need to seek a dual strategy — active and vocal dissent along with careful, calculated actions aimed at dismantling the structural oppression we can reach in our own spaces.
I have been struck on my journey into mindfulness, conflict resolution, and emotional intelligence training by the correlations around behavior. It is complex, yes. It is hard to assess and measure in research. But the correlations at the macro level are incontrovertibly there. People higher in Emotional Intelligence, to a statistically significant degree, are more self-aware and aware of others, more able to adopt perspectives, act on empathy, and shift behaviors. They are also more deliberately inclusive in their behavior, more expansive in their thinking, and more creative in problem solving. People with high Emotional Intelligence are more aware of their unconscious bias and have more capacity for resolving conflict.
If the Executive Order stands and is aggressively pursued, all of us have to stand up and resist. And when, as is likely, the threat of federal funding withdrawal is held over us — a loss which will devastate the ability of higher education and non-profits to reach the under-represented, under-served, and systemically excluded — we have to be ready to pivot.
"Bias and diversity training? The government will withdraw your funds." Like Schlissel, we will say, "We declare our unwavering commitment toward actively dismantling all forms of structural oppression as well as constructing an environment where we treat each person with dignity and respect." And then we will say, "But our training programs are in emotional intelligence anyway, and not subject to this racist, immoral, and divisive Executive Order."