Human-centered, with your goals in mind.
Inner Citadel Consulting helps individuals, teams, and leaders Notice, Engage, and Empower emotional intelligence, mindfulness, and workplace communication strategies. Because our approach is human-centered, we recognize that everyone comes to this process with a different set of experiences, motivations, and expectations. So, ICC focuses on understanding you where you are. Then we use our proven process to help you see where you want to go. And we give you tools and support to get you there.
"Waste no more time arguing about what a good person is. Become one." (Marcus Aurelius)
Integrated
For most high-performing leaders, the boundary between work and the rest of life can be … thin. But the truth is, we are the same people wherever we are. Sure, we may behave differently. But the same brain, with the same habits and triggers, goes to work and goes home. Fighting for a distinction between home life and work life can be exhausting. Instead, let's fight for a healthier you.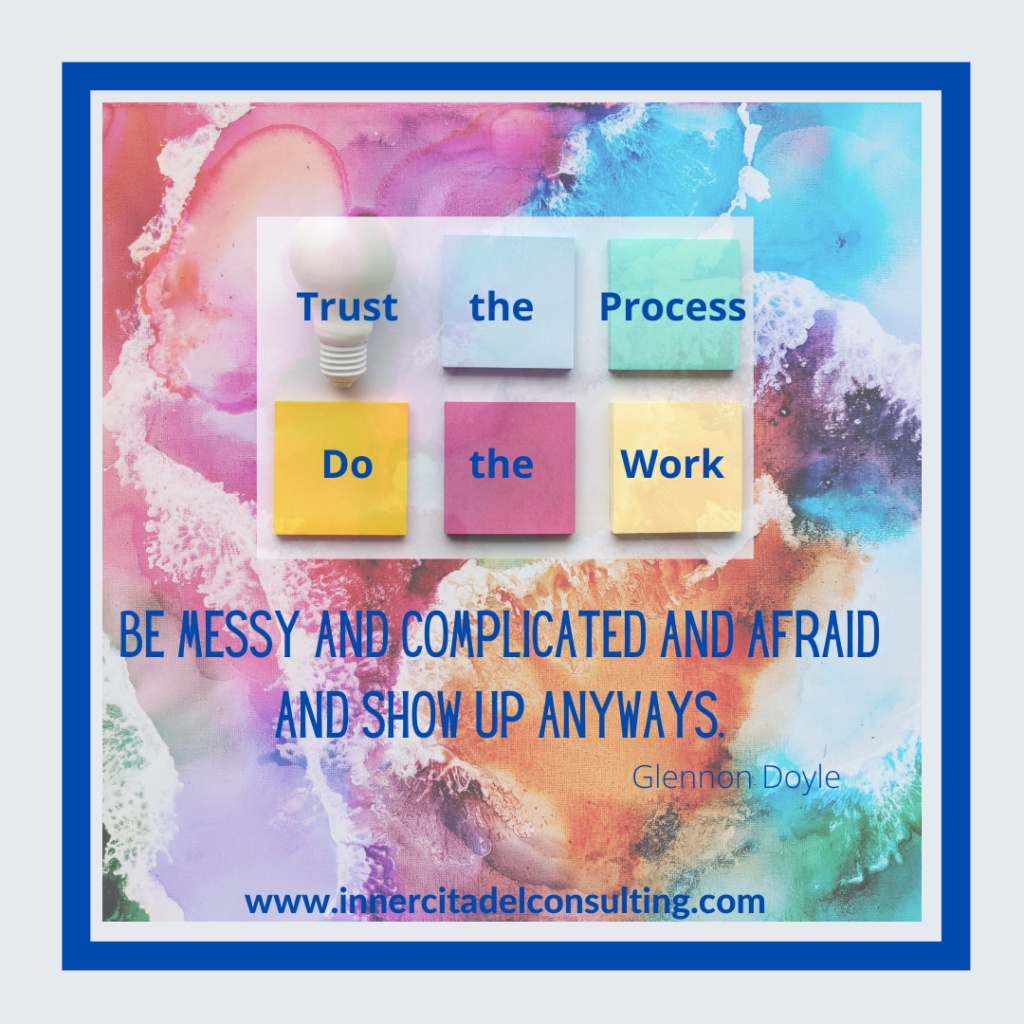 For ICC, "Integrated" means that our work together will benefit your whole life. And it also means that any work we do together will be built around you and your needs. In this way, it is integrated into the current context so we can create a new context. Likewise, the skills we teach are integrated into your self-understanding, so they go with you everywhere (like your brain). Last, the mindsets we nurture will grow over a lifetime.
A lot of people want solutions that are tidy, packaged … and one-and-done. That kind of approach does not recognize how complex people and teams are. So, you can be sure that whatever individual programs, coaching, or team-building and team-healing projects ICC offers, they will be tailored to you.
Learning & Development
Adult learning & development is not linear. With ICC you gain the benefit of over two decades of Peter's experience working with adult learning. Since ICC program support transformational learning, you can expect to receive support after the "event". In fact, most real learning happens after a training. First, you develop your skills by practicing them over time. Then, you reflect on your practice and revise your approach. Eventually, the skills, behaviors and mindsets you want are ingrained and truly "learned". It's messy, but if you think about anything you really, deeply, learned… you know this is truly how it works.
"The time to repair the roof is when the sun is shining." John F. Kennedy