Inner Citadel Consulting can help you super-charge your talent management program, from selection to succession, using one of the best Emotional Intelligence assessment systems in the world, Genos International.
Talent Selection
Hiring and on-boarding new managers and leaders is huge investment. Companies are turning more and more to EI assessments in the selection process and EI development to build more competency. You know how to assess their fit with the position – do you know how to assess their potential impact on your workplace culture? Inner Citadel Consulting can help you integrate EI selection measures into your hiring process.
Talent Development
Once you've hired the person with the skills and experiences you need, informed by our EI selection assessment, build on your investment. Inner Citadel Consulting will work with your leadership team and new hire to establish an action plan based on the insights gained from the selection process. As part of a probationary review, we can deploy the 360 Workplace or Leadership survey to measure growth and success, and to set a new action plan for continuous improvement. Don't discover the leadership potential you've hired – hire the leadership potential you need and give those leaders directions for growth. How deep is your bench?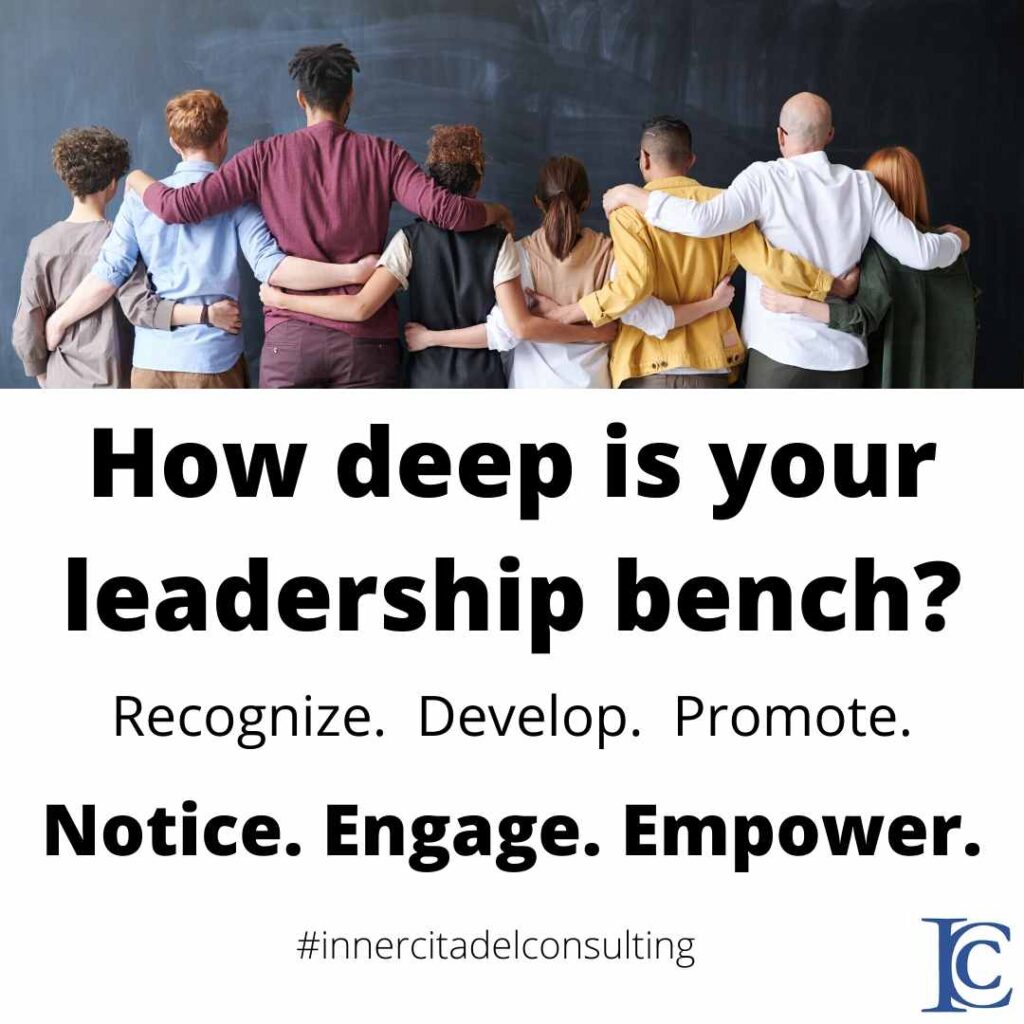 Talent Succession
Effective succession planning starts long before there is a need. With a deep bench in place, Inner Citadel Consulting will help you define what a successful succession plan looks like for your organization, identify key potential leaders, and informed by our 360 Leadership surveys continue to refine and build the EI competencies that will ensure smooth and successful transitions. Sometimes succession and transitions are planned – often they are not. Leaders with high Emotional Intelligence are adaptable and agile, ready to step in and step up when needed into those critical positions you can't afford to delay filling. Get your succession and talent development work done before you need it.
"The time to repair the roof is when the sun is shining." John F. Kennedy